Here Inside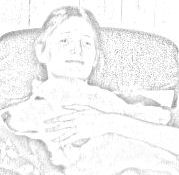 1986
Slowly I wake the sun fills the room and
I am back here in the real world again
Leaving behind the sound of our laughter
in long, long sunny days without end

Only moments ago life was still just so sublime
in dreams where we're still together all the time
It hurts to believe that it never will be so again
But how sweet the memory that lights up my nights
so although you are gone, you will live on with me here inside
Where is the world, where is the world that we knew
how can it just cease to be?

Where is that life, the life that I knew
in my heart that led to my destiny
In another life form my tomorrow's I could see
but now there is so much uncertainty
and all that I know is
I'm lost and alone without you

But how sweet the memory that lights up my life
so although you are gone you will live on with me here inside
Although you are gone you will live on with me here inside
"Here Inside"
Written by John David & Mark Thomas
Performed by Rosanna Thomas

These are the hauntingly beautiful and oh so very, very true words to "Here Inside"
This song was played at the end of the 2005 "Greyfriars Bobby" Movie. When everyone else was leaving, I remained glued to my seat listening to these beautiful words and choking back tears.
I tried for months to find the song but I had no luck until today, when I was finally able to locate it and download it from itunes. It has breathtaking music and vocals. The link I found to download it from itunes is http://phobos.apple.com/WebObjects/MZStore.woa/wa/viewAlbum?id=128465482&s=143444
If you are grieving and feel that nobody understands then please listen to this this song.
You can read more about the real Greyfriars Bobby story here.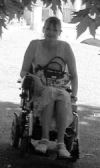 2006