Golden Jigsaw Puzzles
These puzzles are great fun ! Download them to your computer, double click on the puzzle icon and the jigsaw automatically opens. Then the fun begins, full instructions are included, and there are lovely sounds and animation's as you assemble the picture.
When completed you will be told how long it took you !
Cute Christmas Jigsaw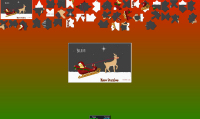 Download 377kb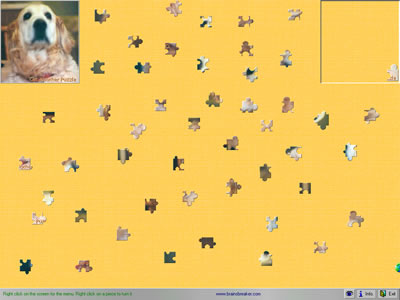 This is how the program will look once downloaded and opened on your computer.
These puzzles are free for your enjoyment. You may not distribute them to others.
Even though I know that it is safe to download the software from this site you should still have a anti virus program on your computer, and scan all downloaded software for viruses before use. This site does not accept any liability for damage following the use of any software downloaded from this site.